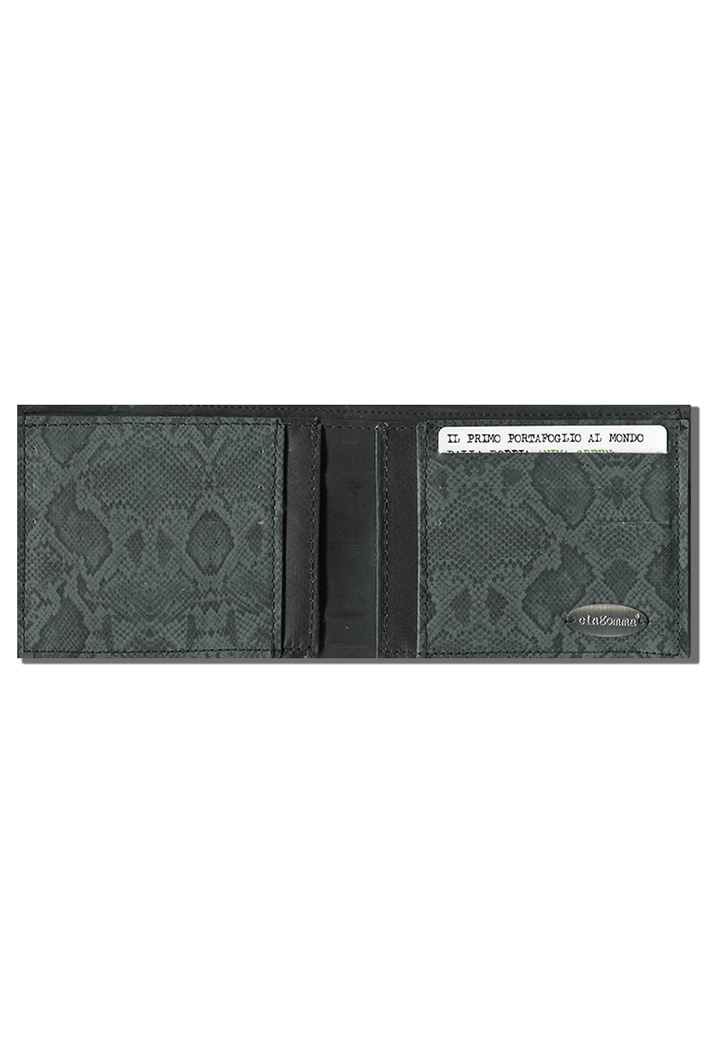 Pyton grey
Remember to check if there is a store in your area. If possible, please purchase from a store and help support employment.
The Cingomma wallet is made from pieces of abandoned bicycle tubes and dismissed billboards.
Each wallet is internally enriched with different cuts of real billboards. This is the reason why our wallets have unique styles and colors. They feature 2 compartments that include 6 cards pockets and 4 documents pockets.
Cingomma wallets are sold in bundle with a coordinated keychain!
Our products are gender neutral, breaking through the conventional man-woman divide with a natural evolution of style, because we no longer share a dependence on gender.
Wallet, Measures: 12,50 x 9,50 x 1,00 cm - Weight: 100 gr
Keychain. Measures: 5 x 1,5 x 0,5 cm - Weight: 17 gr
Ricorda di verificare se dalle tue parti è presente un negozio. Se ti è possibile, ti invitiamo ad acquistare in negozio e sostenere la filiera del lavoro.
Cingomma riutilizza, in modo artigianale e creativo, camere d'aria di bicicletta usate e cartelloni pubblicitari dismessi, creando portafogli dall'esclusivo design. Ogni portafoglio è impreziosito internamente da differenti tagli di cartelloni pubblicitari che rendono gli accessori unici per stile e colore. I portafogli Cingomma sono a 2 comparti, dotati di 6 alloggiamenti per carte e 4 alloggiamenti per documenti.
I portafogli Cingomma sono accompagnati da un portachiavi coordinato!
I nostri prodotti sono no-sex e superano quel segno di separazione che è il "trattino" uomo-donna, un'evoluzione naturale dello stile perché non condividiamo più la dipendenza dal genere.
Portafoglio, Misure: 12,50 x 9,50 x 1,00 cm - Peso: 100 gr
Portachiavi, Misure: 5 x 1,5 x 0,5 (cm) - Peso: 17 gr