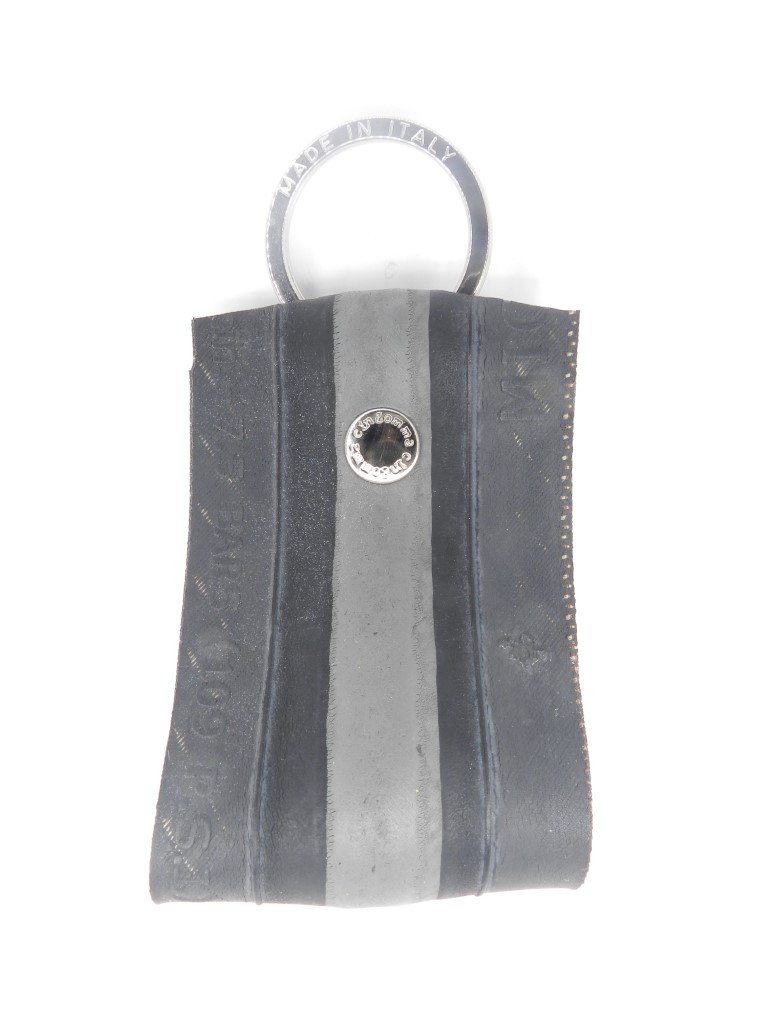 Keychain Cingomma
The waste of waste. We know, it's a strong statement, but you should know that Cingomma keychains are made from pieces of abandoned bicycle tyres. Take one on the road with you and stand out from the crowd.
Remember to check if there is a store in your area. If possible, please purchase from a store and help support employment.
Our products are gender neutral, breaking through the conventional man-woman divide with a natural evolution of style, because we no longer share a dependence on gender.
Lo scarto degli scarti. Lo sappiamo, è un'affermazione forte ma devi sapere che i portachiavi Cingomma vengono creati con pezzi di copertone di bicicletta abbandonati. Portane uno in strada con te e distinguiti immediatamente.
Ricorda di verificare se dalle tue parti è presente un negozio. Se ti è possibile, ti invitiamo ad acquistarla di persona e sostenere la filiera del lavoro.
I nostri prodotti sono no-sex e superano quel segno di separazione che è il "trattino" uomo-donna, un'evoluzione naturale dello stile perché non condividiamo più la dipendenza dal genere.