This is where it all started. Every Cingomma belt is a bicycle tyre transformed into a unique piece that is entirely hand made in Italy. You are not buying a belt, you are choosing a lifetime companion that knows no compromises between ethics, exceptional quality and beauty.
See all the ranges available.
Ready to face the urban jungle or to tackle a weekend of exploring and adventure? Take a Cingomma backpack with you. Made entirely from a recycled inner tube, it has been designed to accompany you to the office, on a walk or a bike ride.
Simply perfect for going to the gym, spending a day at the lake or jumping on a jeep in search of adventure. Designed to be a faithful companion for years to come, make it your best choice.
We decided that enough is enough, no more with always the same accessories. So, hey, have you ever seen before a wallet made with real bikes' inner tubes? That makes the perfect gift for both yourself and all your crew. Ah, almost forgot, all wallets come with a coordinated keychain included.
The waste of waste. We know, it's a strong statement, but you should know that Cingomma keyrings are made from pieces of abandoned bicycle tyres. Take one on the road with you and stand out from the crowd.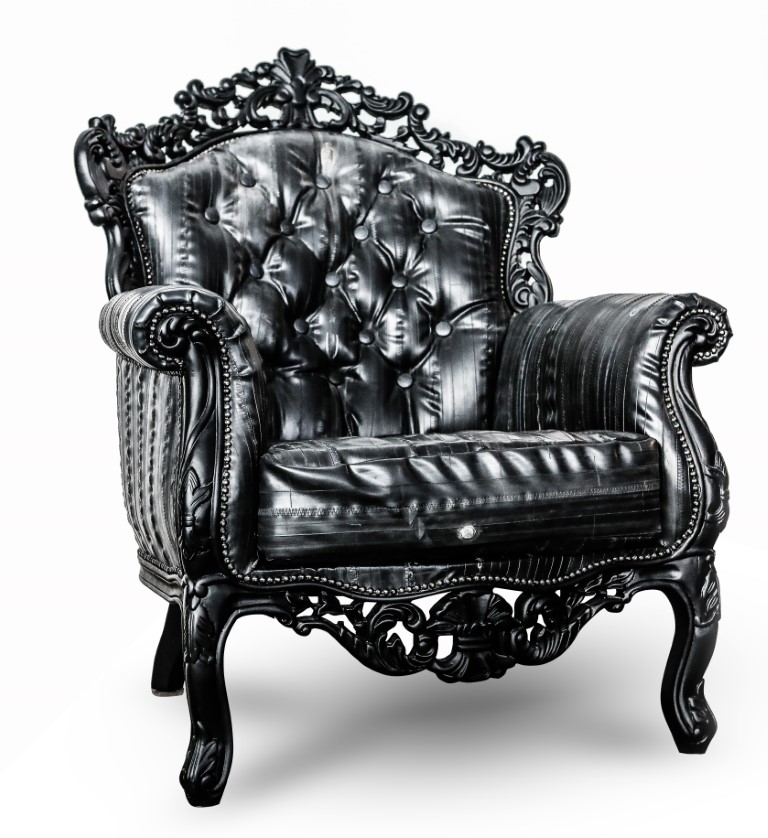 How many of your friends have an armchair made of bicycle leather in their home or office? Yes, our furnishings accessories are upholstered entirely with recycled bicycle inner tubes, making them unique in the world. We can customise armchairs, sofas, chairs, tables and, why not, even mother-in-laws.
Italian artisans repurposing bicycle tyres to create the ultimate handmade fashion accessories.
Our promise
Nobody should have to sacrifice ethics, style and quality in exchange for beauty. This is our philosophy and it is reflected in everything we create. Our products, unique in the world and designed for everyday use, bring to life the values of our company's founders and the love of the artisans who produce them.
Cingomma was established 10 years ago by the hands (literally) of Maurizio. Maurizio's story is that of an artisan who puts his heart, soul and hands into his work, choosing an industrious path rather than an industrial one, reinterpreting traditions dating back generations to create Cingomma.
Positive Causes certification
Protecting the environment and creating jobs in the area and communities where we work is a mission that has earned us the certification from Positive Causes, an association that builds networks between good practice companies.
Our workshop
This is where the magic happens, where our products are made and take shape… discover our workshop!