Cingomma YouTattoo Belt (camouflage)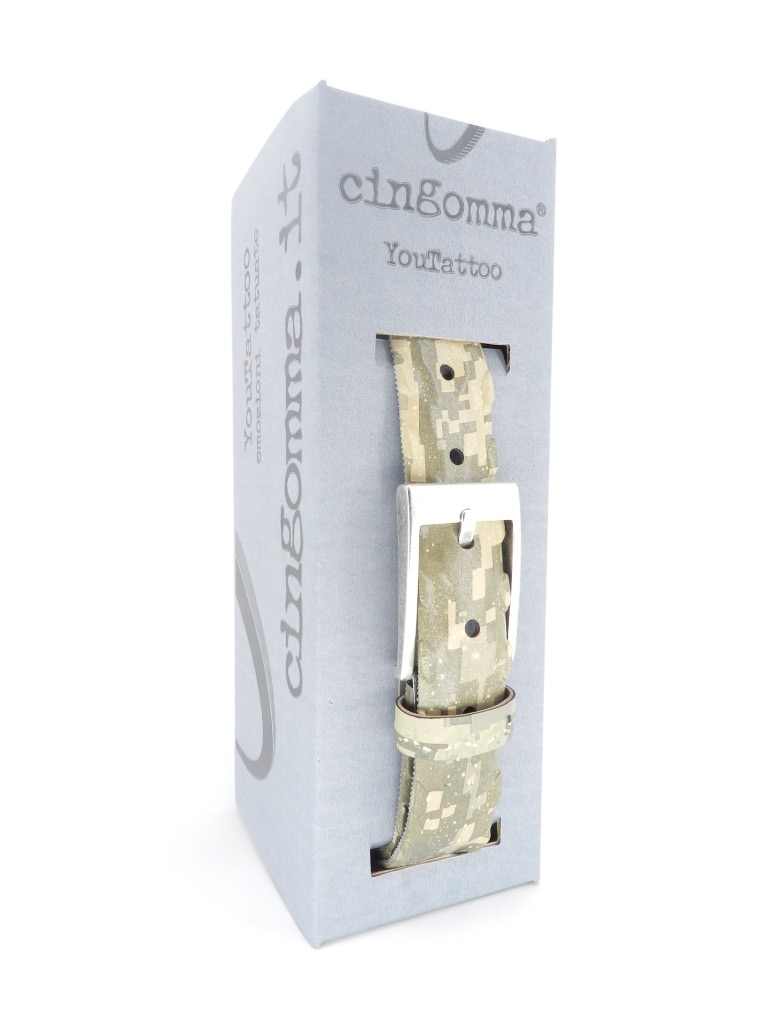 Cingomma YouTattoo Belt (camouflage)
Remember to check if there is a store in your area. If possible, please purchase from a store and help support employment.
The Cingomma YouTattoo belt is made from a real bicycle tyre using a pretty cool technique called Water Transfer Printing.
Every belt is a unique piece, which is immersed in a liquid containing a magic film. This process prints a graphic design on the belt that will quickly make you the coolest member of the group!
Oh, it is also completely non-toxic to people and the environment.
The model shown is a camouflage design, perfect for hiding out in the forest or the savannah. In the city, it has the opposite effect, making it perfect for standing out from the crowd. WARNING: high risk of exposure as an urban warrior…don't say we didn't warn you!
Our products are gender neutral, breaking through the conventional man-woman divide with a natural evolution of style, because we no longer share a dependence on gender.
Height: average
Length: 110 cm
Ricorda di verificare se nel tuo CAP è presente un negozio. Se ti è possibile, ti invitiamo ad acquistare in negozio e sostenere la filiera del lavoro.
La cintura YouTattoo nasce da un vero copertone di bicicletta ed è realizzata con la tecnica del Water Transfer Printing… una cosa fighissima.
Ogni cintura è un pezzo unico che viene immerso in un liquido con una pellicola magica che le imprime una grafica che ti farà diventare d'un colpo il più figo della compagnia!
Ah, è tutto 100% atossico per persone e ambiente.
Questa che vedi è una camouflage, è l'ideale per nascondersi nella foresta o nella savana. In città invece funziona al contrario, è perfetta per essere notati. ATTENZIONE: il rischio di essere additati come un urban warrior è altissimo, poi non dire che non te lo avevamo detto!
I nostri prodotti sono no-sex e superano quel segno di separazione che è il "trattino" uomo-donna, un'evoluzione naturale dello stile perché non condividiamo più la dipendenza dal genere.
Altezza: media
Lunghezza: 110 cm